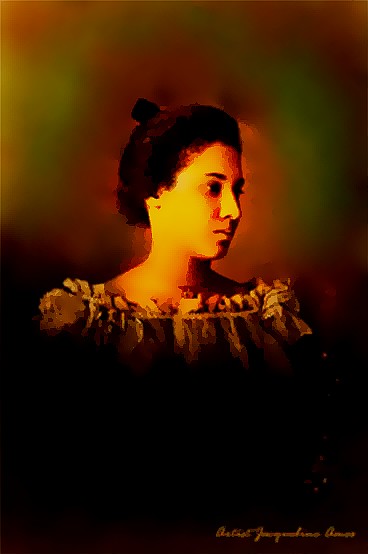 Confessions Of The Negro Maid
Author Jacqueline Amos


I sit upon the rivers, my head covered with sweat,
I creep through the back door,
Continuing to keep a smile.
Lord Nobody knows the trouble
I have seen. Oh lord I cry out loud to thee.
Lord Nobody knows my sorrow.
My man in the shutter house,
waiting to be sold, slave masters,
raping my baby I hear the screams,
from the shed house below,
Lord where is the power of my man.
I fight the battle all by my self.


Beneath these old tired bones,
I have cried in darkness, lord dont leave me alone.
The spirituals of your words, continue to allow me to go on.
I mama of the slave masters daughter,
I mama of the slave masters orders.
I mama the knew trails of slaves,
Sitting Ms. Marys children before my own.


Yess, No sum all day long, Lashes on my back,
When I have done something wrong.
The house ****** all day long.
Sunday meeting when master ants around.
Cooking from sun up to sun down.

Picking Cotton sun up to sun down,
Working in the fields until my hands are blood and raw.
Singing the old times blues, lord help me to make it,
Through another day. Waiting to meet Ms. Tub man
At the underground railway.